by Jeffrey Faulkner   |   Spring 2017
Standing on the Wall with Spenser and Augustine
The warrior-poet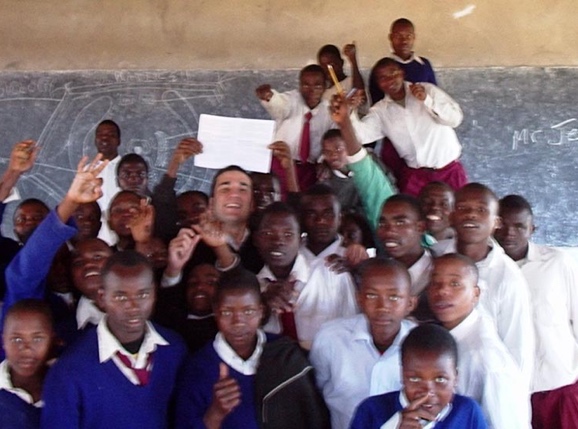 As I stood in the hallway of Regents School of Austin, I heard my teachers crying. I was starting my first week of high school when the headmaster gathered the upper school together to explain there had been a series of terrorist attacks in the United States—in New York, Washington D.C., and Pennsylvania.
In the years that followed, I continued my education at Regents and then at Providence Classical School in Spring, TX. As world events unfolded, my high school teachers wrapped current events into their classical lesson plans. In Miss Bridges' rhetoric class, we debated the merits of Operation Iraqi Freedom, then switched sides to debate it again. In American Government, we examined the constitutional governance of warfare, the writings of the Founding Fathers in relation to expansion and protectionism, and Augustine's Just War theory. In Mr. Baldwin's humanities class, we studied the varying worldviews— our own and those of our future adversaries. I remember watching the invasion of Iraq with members of my basketball team and the capture of Saddam Hussein with my mock trial team.
In the final months of my classical education, Mr. Steve Vinton of Village Schools International came to speak at our chapel. He shared with us the work God had been doing in Tanzania, students making bricks, mamas hauling water, fathers hauling cement so that their children could go to school. After two years of college at the Air Force Academy as a cadet, I was able to see for myself the incredible work going on in small villages across East Africa. The motivation of these men, women, and children to better themselves and their condition, to understand more about God and His world, was breathtaking. In fact, the only place I had seen a matching passion for knowledge was among the parents, teachers, and administrators at my school in Spring, TX. My father commuted three hours each day so I could live near school. My mom worked at the school to help with tuition. My teachers were not rich, and my headmasters worked long hours during the school year and had jobs in the summer.
It was with a renewed sense of humility that I reentered the Air Force Academy after some time in East Africa, learning to appreciate what is meant by the term "service" as seen in rural Africa and in my own school. The Air Force taught us their core value of Service Before Self, the quality of looking out for others' interests above your own, but this value—so vital to the effectiveness of a military officer—was demonstrated to me long before my military education began.
It has been more than eleven years since I first swore to support and defend the Constitution against all enemies foreign and domestic. Yet many years before that oath, my education sharpened my understanding of right and wrong, and challenged me to think through and study my profession and my goals. Secretary of Defense James Mattis once wrote, "As commanders and staff officers, we are coaches and sentries for our units: how can we coach anything if we don't know … more than the [basics]?"
Our duty is not only to our country, but to our God, our family, and when overseas, to the people we train and protect. The balancing of duty must be informed by a godly, circumspect worldview. "See then that you walk circumspectly, not as fools but as wise, redeeming the time, because the days are evil" (Ephesians 5:15–16). The thirst for knowledge, combined with the demonstrated sense of service has daily improved my capacity to serve my airmen, my family, my country, and my God.
"Duty then is the sublimest word in the English language. You can never do more, you should never wish to do less."
—General Robert E. Lee
"I am a warrior, so that my son may be a merchant, so that his son may be a poet."
—John Quincy Adams
"They fought like warrior poets; they fought like Scotsmen, and won their freedom."
—Braveheart
CAPT. JEFFREY FAULKNER graduated from the United States Air Force Academy in 2010. He is married to the woman of his dreams and is a father to two delightful toddlers.