The War on Classical Christian Education – Voddie Baucham
The Paideia of God – Joe Rigney
Creating Classroom Culture - Mandi Gerth
Mary Blake Fletcher - 2022 Chrysostom Winner - "The Cigarette of the 21st Century"
Voddie Baucham - Abortion is Spiritual Warfare
Rehabilitating Beauty: How C. S. Lewis Fought the Cult of the Ugly in His Fiction, Part II – Louis Markos
---
The Mythology of Modern Science
Hannah Kim: Winner of the 2021 Chrysostom Oratory Competition
Student at Veritas Classical Academy, Fullerton, CA
---
~Inside a 2021 Conference Workshop~
Learning from Rodents: The Wind in the Willows — Daniel Coupland
Teaching in the Form of Christ: How to Teach Anything to Anybody – Andrew Kern
Summary
---
When you finish this session you will know the pattern that enables you to teach anything to anybody at any time as long as teacher and learner are ready. Kern claims that the Bible follows a simple teaching pattern from beginning to end, that our Lord Jesus followed the same pattern, and that the creation itself is always teaching us the same way. At the heart of this powerful approach you find image and story. While the pattern is not always easy, it is always simple. This session will show you how to apply it to your classroom instruction, no matter what grade. Includes suggested resources.
---
Classical Christian Education Explained: Panel Discussion with Kevin Clark, Douglas Wilson, Ravi Jain & Christopher Schlect
Summary
---
Classical Christian education believes that it is just as important to train the heart and the habits as it is to train the head and mind. It teaches students not what to think but how to think. In a world of fragmented knowledge, it treats education as a wholistic endeavor.
---
NATIONAL HONOR CHOIR 2019: Watch the Concert
---
READ MORE FROM OUR PAST SPEAKERS
George Grant talks with the CiRCE Institute
Doug Wilson: Arrogance and Humility – Worlds in Collision
---
MATT WHITLING
Matt Whitling—father, principal, teacher, discipler—brings decades of experience to teach about everything from "Eternity in a Span" to "School Culture" to "Covenant Discipline." His talks are perennial audience favorites.
---
DR. LOUIS MARKOS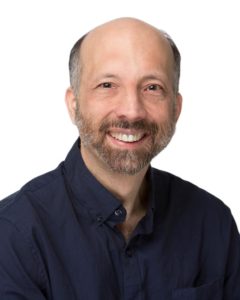 Scholarship, humor, and imagination meet in Dr. Louis Markos, professor and storyteller at Houston Baptist University. Haven't read Dante yet (or just want more)? Start with "Yearning for What We Fear: Ground Rules of Dante's Inferno."
---
Geronimo, Amen! – Part II
---
Visit the
Upcoming
Repairing the Ruins Conference
The conference is for parents, too! Come ready to learn and leave ready to inspire.