by Ben McReynolds
An alumnus perspective
In early 2020, a tornado destroyed Rob and Amber Noland's two cars, and badly damaged their Chattanooga apartment. Sheltering with Amber's parents, and with COVID-19 concerns and restrictions expanding, they adjusted to working from someone else's home. Terrifying and disrupting experiences are often credited with teaching gratefulness, but Rob Noland might say they are just helpful reminders to appreciate how classical Christian education (CCE) has prepared him for times like these.
But, he says, that awareness might not come automatically with a diploma.
As parents, we often desire our cultivation to produce evident, if not immediate, bumper crops. Certainly, those who discover CCE late in life often perceive its value like unto that of the pearl of great price, and willingly sacrifice dreams and fortunes to pursue it for themselves and their children. But what of these children? Do those who grow up as classical Christian students understand the value of what they have received?
Noland, a 2007 graduate of Trinitas Christian School in Pensacola, FL, would suggest no—or at least not yet. "I think if you take a snapshot of your 18- and 19-year-olds—your 20- to 25-year-olds even—you might not see a lot of fruit." Noland does not suggest that this is because something is missing or that there is a flaw in the approach. "I think it takes some life experience."
A sovereign God who makes the sun to shine and the rain to fall on the just and the unjust alike has so fitted His creation to accommodate. If we can trust life to provide anything, it is life experiences.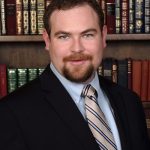 Noland did not originally plan to attend New Saint Andrews College in Moscow, ID. The idea of no majors did not appeal to him. As a graduate of Trinitas, he felt as though he had already done the "classical Christian thing" and wanted to go experience real life, which he thought included majoring in philosophy. But after a year of working at Target and attending community college, New Saint Andrews began to seem like a fit. He and a high school friend made the journey to visit NSA and were impressed with the culture and excited about all that was going on there.
After graduating, Noland spent two years teaching back at his alma mater, Trinitas. Noland's parents had been part of the school's founding, so he had an intimate understanding of all that went into start-ing a school. As the oldest son of a Trinitas board member, he always knew that CCE meant a great deal to his parents, and if you asked any of his teachers they would say that he was a good student. But it was being a teacher that started a season of growth and understanding in his life; no longer were the expectations of authorities and peers directing his affections. This is when he began to appreciate what a classical education really is and really means. While interacting with students, he began to reflect on his own life as a student, and to wish he had applied himself more. He "saw that same sort of apathy" among his students. They "have no idea of the gift they've been given."
Noland observes, "You kind of take something for granted when it's given to you very young. I … think it's almost like the difference between someone who came to Christ as an adult versus someone who grew up with Christian parents and always … knew the basics of the gospel."
Attending the University of Mississippi School of Law and getting married also grew his appreciation for his education. New Saint Andrews College had prepared him well for law school, and while there, he found himself drawn to pro-bono work and pursuing justice for "the least of these."
"Our God is a God of justice" Noland explains when reflecting on working for criminal justice reform through organizations like The Innocence Project. Today, Noland is an attorney with a firm that specializes in assisting municipalities with challenges brought about by the adult industries—helping to minimize the footprint and damage inflicted by them upon cities and their citizens.
Noland is a regular contributor to The Kuyperian Commentary, an online journal run by his former pastor, Uri Brito, where he shares his thoughts on topics like prayers of the Psalmist, God's law and man's law, individualism and names; he even ruminates on Tolkien's Lord of the Rings and eschatology.
His thoughtfulness as a deeply rooted young man is evident. As a student of Greek, he regularly reads the New Testament in its original language. When asked if he ever thought he would return to teaching, he said, "If I ever change professions, I'd rather be a pastor. That's where I'd head."
A farmer who has planted and cultivated to the best of his ability must eventually resign himself to his own limitations andNcount on forces outside of his control to do what he cannot. The sun must shine; the rain must fall. Time must pass. Perhaps the farmer will look upon his field and wonder what is happening. Rob Noland's story is instructive. The plant is growing deep roots. When the season is right, as the Psalmist says, it will bring forth its fruit.
---