Spring 2018
Hygge is taking the world by storm.
LOVERS OF HOBBIT HOLES and all things Norse will appreciate a new word coming out of Denmark—hygge. While the Danes may not see it this way, it seems to take simple age-old biblical principles and apply them to daily life. As you're rushing through the last weeks of winter while juggling homework, appointments, and a multitude of other activities, you might try a little hygge—because, as Bilbo said, "It is no bad thing to celebrate a simple life."
This wildly popular Danish word comes from a small language with only about 5.6 million speakers. Few people outside Denmark can pronounce it, and there is no equivalent word or phrase in the English language. There is also no straightforward definition. The closest we can come is to say that hygge is a feeling of coziness, intimacy, or warmth. It is these things but so much more as well. Activities, décor, and experiences can be hygge. As translator ToveMaren Stakkestad says, "Hygge was never meant to be translated. It was meant to be felt."
So, what is all the hygge hype about? Hygge is widely credited for boosting Denmark to the top of the World's Happiest Country list, which is compiled and released each year in the World Happiness Report. This is baffling to many people because it's no secret that Denmark suffers through grueling long, dark winters. Its citizens should be frozen, yes, and understandably depressed. And yet, here they are, touted as the happiest people on the planet. What gives?
While it is hard to nail down a definition of hygge, most people would recognize the feeling it evokes if they have ever snuggled up with a comfy blanket and a mug of cocoa or tea by a roaring fireside while the winter wind whistles outside.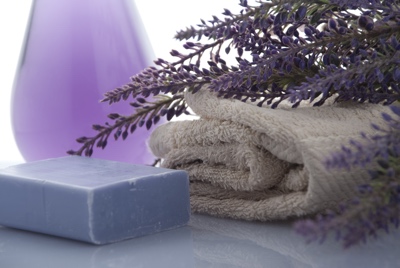 The Danes would say that feeling of well-being, or coziness, is very hygge. In fact, anything that contributes to this feeling is considered hygge whether it comes from  cuddling up with a good book or socializing around the dinner table with close friends and family over bowls of steaming hot soup and thick slabs of crusty bread.
As it turns out, I've been practicing hygge for years and just didn't know what it was called. Hygge, for me, is Friday night communal meals when my scattered family catches up around the dinner table. Or playing my violin by the fire-pit on a warm summer night while watching the fireflies dance. Signe Johansen, who wrote How to Hygge: The Nordic Secrets to a Happy Life, says, "At the core of hygge is the guiding principle that we must all make the most of the short time we have on this planet … And be kind to ourselves and those around us." Hygge encompasses all aspects of life, but it can be broken down into a few key areas to make the concept easier to grasp for those who don't hail from Denmark.
THE HOME: Hygge Headquarters
Hygge starts at home. That's why Danes are particular about their surroundings. Home should have a "welcome; come on in; make yourself comfortable" vibe. Wooden floors are preferable to carpet, but lush scatter rugs lend a comfy touch. Candles and good lighting are very important. Aesthetics aren't the only concern; Danes place a high value on entertaining at home, which is very hygge. And entertaining is much more prone to happen in a comfortable, clean, well-cared-for space. No one can relax in the midst of chaos.
THE TABLE: In the Company of Others
Meik Wiking, who wrote The Little Book of Hygge, says, "In all the work I have done within the field of happiness research, this is the point I am surest about: the best predictor of whether we are happy or not is our social relationships." It turns out, the first line of defense against the long, isolating winters is socializing, and what better way to socialize than over a meal? Danes often throw nutrition out the window when entertainin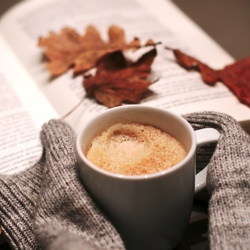 g. As Johansen says, "If you're contemplating a dessert with sweet potato, avocado, chia seeds, or anything 'clean,' then you've kind of missed the point of hygge, which is about enjoying delicious food, not fretting about whether it's healthy." Fretting aside, it is perfectly possible to enjoy healthy food that is also delicious despite what Johansen thinks. And really, who wouldn't rather have the best of both worlds? In this instance, food is merely the vehicle for gathering around a common table to chat and laugh, which is sure to lift spirits. Spending time with family and friends is the real nourishment.
THE CELEBRATION: Making Good Days Even Better
Hygge really shines during celebrations. With decorations on the outside and goodwill on the inside, it's hard not to experience the benefits of hygge and want to incorporate them into each new day. Think of your ideal Christmas: If you can capture the excitement, contentment, and well-being of the season, you'll know exactly what to aim for once the holiday luster has faded, and the world returns to the hum-drum of everyday living.
THE GREAT OUTDOORS: Overcoming the Winter Blues
Danes subscribe to the old adage that there is no bad weather, only bad clothing. One of the reasons they thrive during protracted winters is because they don't merely endure winter; they enjoy it. An important tenet of hygge is getting outside every day, even if it's only for a short brisk walk or a fast and furious snowball fight. While gym membership is not frowned upon, it's looked on as a distant second to time spent in nature. Suffering through exercise in an attempt to improve your physical appearance is not in keeping with the principles of hygge. Rather, participation in exercise is its own reward. An added benefit of exercising outside in nature is that it is calming. In a world that increasingly needs to "digitally detox," this is an important bonus. While culturally, perhaps, it is impossible to understand hygge in the way a native Dane can, we can slow down and consciously take moments to relax and improve the quality of our lives. In the end, it boils down to this: the acquisition of wealth is not the point of life. Living is the point of life. And that is a very hygge perspective.
---
CÉLESTE PERRINO-WALKER's favorite hygge activities include knitting, hiking, spending time with her family, and curling up with a good book. She is the author of many inspirational articles and books.