Listen to this 20 minute podcast, by Louis Markos who points to the unique advantage of classical education over and against the modern educational design that descends from social scientists.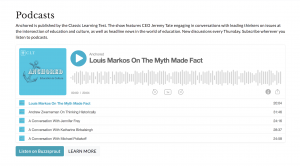 https://www.cltexam.com/podcast
---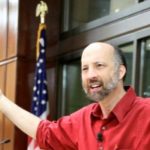 Dr. Louis Markos, an authority on C. S. Lewis and a professor in English at Houston Baptist University, joins Jeremy Tate to discuss his new book The Myth Made Fact: Reading Greek and Roman Mythology through Christian Eyes. Dr. Markos discusses how a famous conversation between J.R.R. Tolkien and C.S. Lewis inspired him to write a book which seeks to connect the wisdom of Greco-Roman mythology to Christian faith, thus informing a "ministry of myth." He also discusses the academy's current crisis of over-specialization in the humanities which has worn away at its heritage and inhibited the development of more public intellectuals.