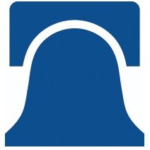 The Heritage Foundation
Robert Jackson, PhD
In their volume, "The Not So Great Society," the Heritage Foundation features a chapter  on the renewal of classical education.
In previous generations, Americans drew social capital from various intellectual authorities, most of whom could be found among the primary sources studied in classical schools. Stretching from antiquity to modernity, the great books of Aristotle, Augustine, Cicero, Descartes, Euclid, Homer, Locke, Shakespeare, and dozens of other canonical works served as the intellectual gold standard for America's cultural currency.
Unfortunately, over the past century, progressive educational leaders—from John Dewey to David Coleman—have systematically eroded the influence of great books, causing a decisive break with the educational standards of the past.