by Hannah Grieser   |   Spring 2017
FRESH FRIDAY-NIGHT FUN
PIZZA, POPCORN, AND PAGE-TURNERS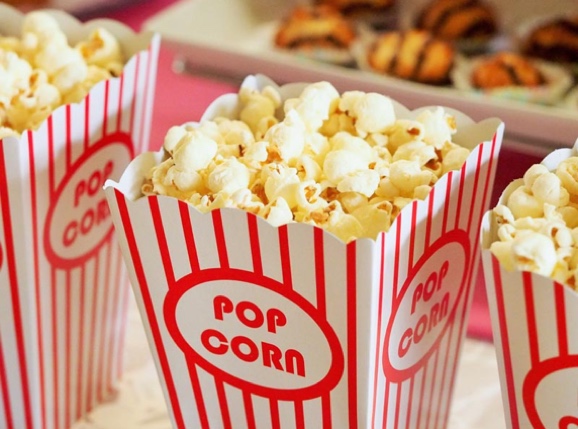 Reading as a family always sounds like a great idea. At least on paper. But in practice, many of us live as though reading is the kale salad of family activities—good for us, but a tough sell with kids (and some adults too). At the end of a long week of school and homework, how can a book possibly compete with movie night and the allure of a glowing blue screen?
If you announced to your kids that, instead of picking up the TV remote you all were going to pick up a good book instead, would everyone flop and whine as though you'd just brought a rainstorm to their Friday night parade? If so, you're hardly alone.
But it doesn't have to be that way! To transform reading time into a party that is (honestly!) every bit as fun as movie night—and far more rewarding—is surprisingly simple. All you need is:
1. A BOOK THAT EVERYONE CAN ENJOY
Don't set yourself up for failure by choosing something too ambitious. Think Christopher Robin, not Robinson Crusoe. Start with a fairly short novel that you loved at your kids' ages.
2. AN INTERACTIVE EXPERIENCE
Keep everyone engaged by asking questions ("What do you think will happen next?" or "What would you do?"), letting everyone see the illustrations, and taking turns reading.
3. "MOVIE NIGHT" TREATS
Skip the kale salad. Half the appeal of movie night is the food! So don't forget to order the pizza, take an intermission to pop the popcorn, and finish the chapter with a round of rootbeer floats. That's it! Make reading a party, and don't be surprised if it becomes your family's Friday night activity of choice!