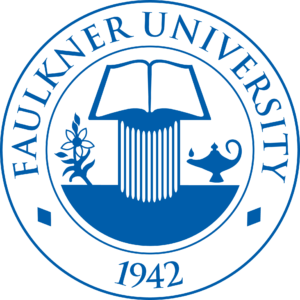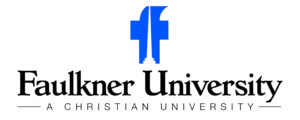 Where every student matters every day
5345 Atlanta Highway | Montgomery, AL 36109 | 800.879.9816
---
We asked. They answered. Read their full response below. Keep in mind that these responses are conversational in nature, and do not necessarily reflect the official policies or standards of the school or the ACCS.
What makes this college/university experience unique?
Faulkner University offers a challenging academic experience, but in a charitable, loving environment that seeks to mentor students not only in their intellectual pursuits, but in their spiritual journey as well. Intellect and service prove key. One of the university's richest academic endeavors is the Great Books Honors program.
Do you offer any of the following: Great Books courses, Great Books programs, Latin or Greek studies, classical Christian teacher courses
The Great Books Honors program serves as Faulkner University's Honors track. It provides true students an opportunity to participate in one of the strongest, most humane styles of learning possible. Students who qualify for Great Books Honors substitute a total of five Great Books courses for typical courses within the core. The substitution allows us to offer them a unique experience.
In classes no larger than fifteen students, with multiple instructors present, the students engage in Socratic-style discussion of the classic works of Western Civilization, from the Ancient world to the Modern and Postmodern period, from Plato and Aristotle to Lewis and Tolkien. Students perform the hard work of delving through the material, honing their reading and writing skills, as well as their ability to listen and respond to other perspectives. Student growth is quite dramatic.
Do you have any comments specifically for classically educated students?
Students who participate in the Great Books Honors program consistently rank as the strongest, most vibrant students on campus, inside and outside the classroom. They absolutely strengthen the campus. Those students who enter Faulkner with some classical background, already recognizing the benefit of the classical model, prove aptly suited for Great Books. Their enthusiasm and strong background allow them to make huge academic strides. Strong students period, but especially classically trained students and home-school students, find a clear home in the program.
What fun and interesting activities happen at your college? Do you have unique traditions or events?
Faulkner encourages a healthy mix of academic, athletic, and social events, but always filtered through the lens of Christianity, so that no student participates in an activity that does not glorify God. In addition, service remains an intrinsic part of the university, and we have endeavored to make sure the university represents a source of light and support for the local community, including a local elementary school with which we have partnered. Great Books Honors specifically takes part in various aesthetic and cultural activities, including Film Society gatherings, academic conferences, and other significant cultural events.
What is your mission/vision statement? How do you ensure your faculty maintain your vision?
The mission of Faulkner University is to glorify God through education of the whole person, emphasizing integrity of character in a caring, Christian environment where every individual matters every day. Great Books Honors seeks to support this mission by emphasizing intellect and service. We hope to love God with all our heart and soul and strength and mind and follow Christ's example by serving the least of these. Faulkner constantly engages in self-reflection, and in Great Books especially, with our emphasis on co-teaching, we push ourselves to perform as well as we are able for the sake of the students.