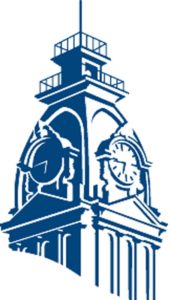 Hillsdale College | 33 E College St. | Hillsdale, MI 49242 | (517) 437-7341
---
We asked. They answered. Read their full response below. Keep in mind that these responses are conversational in nature, and do not necessarily reflect the official policies or standards of the school or the ACCS.
What makes this college/university unique?
Hillsdale is unique for so many reasons. For starters, the College has a storied history deeply rooted in its mission. Founded in 1844, Hillsdale prohibited in its charter discrimination based on race, religion, or sex—the first college in America to do so. The charter also outlined a scientific, literary, and theological education that "best develops the minds and improves the hearts" of its students. Hillsdale remains steadfastly loyal to these things. In fact, it refuses on principle to accept federal or state funding to remain independent of government interference and pursue fastidiously its mission.
When students enroll at Hillsdale, they spend time reading the same texts and wrestling with the same ideas that generations of Hillsdale students also have. The College sees itself as a protector and preserver of the truths of the Western Tradition, and believes that its students are inheritors of its legacy. The Core Curriculum is built on this idea.
Unlike other "general education" approaches found throughout higher education, students at Hillsdale take courses in the Great Books, the Western and American Heritages, the U.S. Constitution, the natural sciences, the arts, and philosophy and religion. The strength of the Core adds to any future field of study a student chooses to pursue. But more importantly, it furnishes them with the tools and knowledge to be productive citizens and human beings.
All students sign an Honor Code, committing themselves to pursuing a life that is "honorable in conduct, honest in word and deed, dutiful in study and service, and respectful of the rights of others." The Code animates the relationships between students, faculty, and staff alike. Students at Hillsdale learn how to live well for the rest of their lives and recognize the Good, the True, and the Beautiful as essentials to a well-ordered life.
Do you offer any of the following: Great Books courses, Great Books programs, Latin or Greek studies, classical Christian teacher courses?
All students at Hillsdale experience the Great Books as part of the required Core Curriculum. Two course in particular are devoted to this study. Great Books in the Western Tradition focuses on works from antiquity to the Middle Ages, including the Bible, Homer, Plato, Dante, Augustine, and Aristotle. Great Books in the British and American Traditions concentrate on the most influential works from those two countries, including Shakespeare, Yeats, Eliot, Dickens, and Hawthorne. Studying the Great Books is not exclusive to these two courses, however. Students are in contact with great works in most every other course at Hillsdale—especially through the classical Core Curriculum.
Hillsdale offers both Latin and Greek language courses—in fact, students can choose to major in either one. The Classics Department also offers a Classics major, in which students study the language, civilization, and history of the ancient Greeks and Romans. Many of our classics students are involved in Eta Sigma Phi, the national classics honorary. Each year the honorary hosts national translation exams, and Hillsdale students routinely finish in the top three for both the Greek and Latin categories.
Students who wish to become teachers in primary or secondary schools have opportunities to do so while studying at Hillsdale. We believe that one of the most important steps to becoming a good teacher is to develop a lifelong love of learning. The classical liberal arts curriculum does that at Hillsdale. Our Education Department offers several courses in classical education, all of which are rooted in the rich tradition of the Greco-Roman and Judeo Christian traditions.
Some of those classes include "Classical Logic & Rhetoric," "Classical Quadrivium," and "Master Teachers in the Western Tradition." Students interested in teaching typically pursue a minor in classical education alongside a major in the discipline in which the student plans to teach.
Many students will take advantage of the Liberal Arts Teacher Apprenticeship, a program which allows students to spend time learning from master teachers inside an actual classroom. Many choose to do so at Hillsdale Academy, a K-12 private classical school located on Hillsdale's campus. However, others have completed their apprenticeship remotely at classical schools across the country. Each year, some thirty classical and Christian schools attend Hillsdale's "Classical Schools Jobs Fair" in March, where schools looking to hire teachers speak with and interview our students interested in teaching. Over the last five years, about 15% of our graduating students become teachers.
Do you have any comments specifically for classically educated students?
I believe we are already seeing a rise in the popularity of classical education, either at brick and mortar schools across the country or with families choosing to homeschool their students. We think that's great news for our country, who will benefit from intelligent, virtuous young men and women who desire to make positive differences in their communities as conscientious citizens.
Over the last ten years, Hillsdale has seen a 71% increase in applications. While not all of these students have had classical training, many have. Our Admissions staff travels across the country hosting receptions, visiting high schools, attending college fairs, and meeting with prospective students and families. Oftentimes we visit schools offering classical curriculum. We have also attended homeschool conventions, where families are often using the classical model.
What fun and interesting activities happen at your college? Do you have unique traditions or events?
Hillsdale is a busy place! When folks visit our campus, they are often surprised by all of the campus activities because of our location in a small Midwestern town. Students are engaged in an array of clubs and activities, participate in Greek life, compete in or attend NCAA Division II varsity athletic competitions, attend one of our many nationally-recognized lecture programs, and so on.
Many of our students volunteer their time in the community through one of about two dozen student-led initiatives. Others are involved in the performing arts—music, theater, and the visual arts. The Student Activities Board (SAB) plans and executes multiple events throughout the year for students as well, including our beginning of the year clubs and organizations fair called "The Source." The group also hosts a year-end celebration, "Centralhallapalooza." Annually, the men of two dorms build rafts and boats from cardboard boxes and take them to nearby Lake Winona, where they face off in the "Naval Battle." Other students will play a casual game of Statue Golf, a seven-hole courses developed by students using the statues of Thomas Jefferson, Margaret Thatcher, and others as markers. What is neat about our campus is that students do not disperse on the weekends or in the evenings when classes are complete. We have about 1,450 students, represented by 48 states and 12 foreign countries. Campus is the hub of a vibrant life at Hillsdale.
In turn, when students spend time together and develop friendships, the conversations they have in the classroom ultimately become casual, everyday chats. Living the life of the mind means talking about and wrestling with ideas with others engaged in the same pursuit. Often, late-night debates and conversations in dorm rooms are students' fondest memories from Hillsdale.
What is your mission/vision statement? How do you ensure your faculty maintain your vision?
The Hillsdale College Mission Statement is as follows:
Hillsdale College is an independent institution of higher learning founded in 1844 by men and women "grateful to God for the inestimable blessings" resulting from civil and religious liberty and "believing that the diffusion of learning is essential to the perpetuity of these blessings." It pursues the stated object of the founders: "to furnish all persons who wish, irrespective of nation, color, or sex, a literary, scientific, [and] theological education" outstanding among American colleges "and to combine with this such moral and social instruction as will best develop the minds and improve the hearts of its pupils." As a nonsectarian Christian institution, Hillsdale College maintains "by precept and example" the immemorial teachings and practices of the Christian faith.
The College also considers itself a trustee of our Western philosophical and theological inheritance tracing to Athens and Jerusalem, a heritage finding its clearest expression in the American experiment of self-government under law.
By training the young in the liberal arts, Hillsdale College prepares students to become leaders worthy of that legacy. By encouraging the scholarship of its faculty, it contributes to the preservation of that legacy for future generations. By publicly defending that legacy, it enlists the aid of other friends of free civilization and thus secures the conditions of its own survival and independence.
We often like to highlight the last paragraph of that statement, where it talks about preparing students "to become leaders worthy of that legacy." The classical liberal arts develops in students an appreciation and respect for the tradition that came before them. It energizes them to be good citizens, good family members, and good human beings. Everyone at Hillsdale—our staff, our students, and our faculty—understand and pursue that mission. We talk about it often and it animates how we conduct business.
And, we strongly believe, that an education rooted in these ideas and principles is necessary to maintaining and strengthening our free society.