Fall 2018
Read more:
One of the "gold standard" goals for every classical Christian school is this: forming affections. We talk about discipleship, and how to shape "loves." We talk about character development, and how to love truth, goodness, and beauty. But how do we actually do it?
Protocol | Choir | Mock Trial ▾ | Sports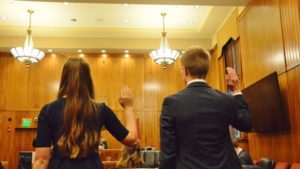 While the ways to form affections are countless, choosing the right activities for our kids is one of the most obvious. This is why classical Christian schools do activities just a bit differently.
A GOLDEN OPPORTUNITY
Making Every Student a Leader
Mock Trial is popular among classical schools not for the "legal" value, but for the rhetorical opportunities. According to Jason Whatley and Cory Ricci, coaches of the Agathos Classical School team (see more below), "It combines knowledge, logic, and rhetoric, the very framework of classical education." Unlike debate, everyone has exactly the same facts. The successful teams—through hard work and determination—wield logical points gracefully, make arguments precisely, and decide how to apply rules instantly. "Mock trial really is the highest level of intellectual combat."
Talk to almost any student or coach and they'll add this:
But, at the end of the day, we do Mock Trial because it's fun. … Sure, you'll make friends doing any extracurricular activity, but trust us when we say that Mock Trial is different. … We can promise, from personal experience, that some of your best friends will be made through Mock Trial.
—https://hopkinstrial.weebly.com/benefits-of-mock-trial.html
Three ACCS schools competed at nationals this year (Agathos-TN, Ambrose-ID, and Dominion-VA). Many others came very close to winning their state.
---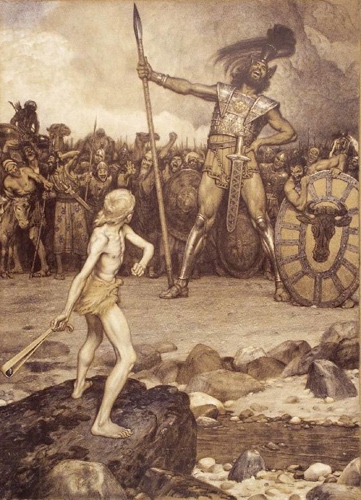 Agathos Classical School Takes 3rd Place at Mock Trial Nationals
But, that's not the whole story… In May of 2018, 46 teams converged at the National High School Mock Trial Championship to determine the top 10 teams. The competition was intense, with some states hosting hundreds of teams to compete for their state title. So, "the one" that made it to nationals for their state had a lot of hurdles to clear! For example, several Texas ACCS schools climb high in the state rankings, but with hundreds of teams in contention, they rarely make it to nationals.
In 2018, only two teams were undefeated nationally—number 1: Franklin High School, a public school from Washington state, and number 3: Agathos Classical School representing Tennessee. Minnesota, the second place team, was defeated by Washington for the title. Now, while technically Agathos placed third—the highest ever for an ACCS school—the full story reveals an incredible performance.
By normal standards, Agathos should have never been able to compete. When they began three years ago, more than half the team were freshmen. Many programs would only allow juniors or seniors to compete. If they had concerns that maturity alone might prevent them from being competitive, they were wrong. The students' classically-trained minds proved the perfect medium. Facing long hours and last-minute changes in preparation for the 2018 nationals—all while still keeping up with the rigors of normal classwork and reading—one student responded to the coach's concerns by saying, "Mr. Whatley, we're classical students. We can handle it." This student's declaration proved true time and time again.
At nationals, the scoring system permits three teams to go undefeated, but only two may compete in the championship round. The total points on "ballots" from each round are added up to determine which two teams compete for the championship. Think of this like bracketing, but based on point spread instead of win/loss in a sports setting. Of the three undefeated teams, Agathos missed the bar by a handful of points.
But, Agathos also faced what was arguably the toughest competition. Three teams ranked in the top 11 by the end of the tournament and two were previous national champions. This likely depressed their ballot/point totals, and tiebreaker rules do not take into account strength of schedule. All in all, Agathos didn't officially become the national champion, but their performance just might have been the strongest. And, like the national champions, they never lost a round.
Congratulations to a small school team from a small association of classical Christian schools. This is truly a David and Goliath story.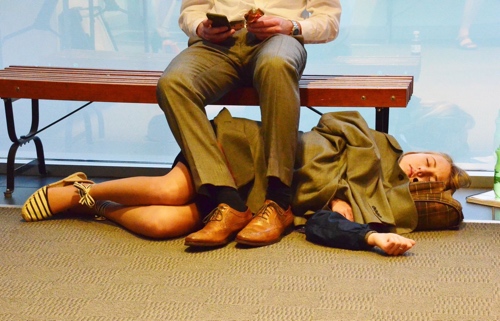 In preparing for battle I have always found that plans are useless, but planning is indispensable.
—Dwight D. Eisenhower
The same can be said of life. That's why classical Christian schools seek to make students who can think so well and love so deeply, they can adjust with joy and faith to each job, each child, each election, each season life brings. We want to make cultural leaders wherever they go. Mock Trial is one of the best ways to get this done.
Information for Schools
Would your school like more information about mock trial? ACCS member schools can find mock trial resources on the Member Resource Center, or visit the MRC on their own and search on "mock trial."