Winter 2023
JUST RELEASED-January 26, 2023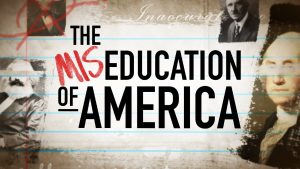 Episodes 1 and 2 of Season 2 are not appropriate for children.
ACCS President, David Goodwin, again participated in filming The Miseducation of America, this time for Season 2 featuring Governor Ron DeSantis, Douglas Murray, Bill Barr, Betsy DeVos, Charlie Kirk, Carol Swain, and more! The live kickoff from Nashville, TN, includes a behind-the-scenes tour of CCE at Jonathan Edwards Classical Academy, Whites Creek, TN.
Read More: The Miseducation of America
MAKING THE SWITCH
A Story from a New ACCS Parent
AROUND THE WORLD
---
AROUND THE WORLD
Spring 2022
Letters From Parents
"We are back in DC…after a three-year hiatus from the fast-paced, at times overly-competitive, and politically-driven lifestyle (of course, there are many positives as well—the history, the museums, and the professional opportunities). We returned . . ." Read: Raising Deep Thinkers and Tomorrow's Leaders in a Tweet-Filled World Round Two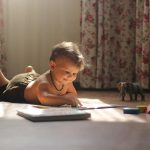 Letters From Parents
"Allow me to say this…back in 2006 when our oldest daughter was three, we made a decision we were going to send our children to public schools. A few months after making that decision, I suggested to my wife that I was going to do thorough research into . . ." Read: Relocating with a Purpose: DO NOT VISIT AN ACCS SCHOOL, BECAUSE IF YOU DO…
News from the church
A group of 17 American missionaries was kidnapped in October, 2021 while traveling to an orphanage in Haiti, including five children and one infant.  After demanding 1 million dollars in ransom for each hostage, five people were released.  The remaining twelve escaped at night past the guards and walked hours before finding someone to call for help.  All hostages escaped safely. Read:  WOW: The Group Of Missionaries Kidnapped In Haiti Were Not "Released" – They Made An On-Foot Escape Under Cover Of Darkness!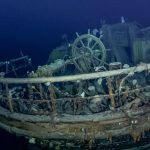 News out of history
The "Endurance," the ship of British explorer and WWI veteran, Ernest Shackleton, was found in March over 100 years after it was stranded in ice and sank attempting to reach the South Pole. The ship is in pristine condition due to the frigid waters. Read: 'Like Time Travel': Explorer's Lost Ship Found 100 Years After South Pole Expedition.
News out of history
A fossilized dinosaur egg of the feathered oviraptorid was recently uncovered in southern China, and has provided one of the best preserved embryo specimens to date. Read:  Scientists have announced the discovery of an "exquisitely preserved" dinosaur embryo in a fossilized egg.
---
Winter 2022
AROUND THE WORLD
Beethoven's 10th?
Ludwig van Beethoven died in 1827, three years before completing his 10th Symphony. He did leave behind some notes and ideas, and with those and a team of musicians and AI experts, Beethoven's 10th was completed. It was presented for the first time on October 9th in Bonn, Germany. Listen and see if you think Beethoven would approve!  Read: How Artificial Intelligence Completed Beethoven's Unfinished Tenth Symphony. Listen: Beethoven's 10th.
An Early Van Gogh
An early sketch of Vincent Van Gogh was found as a bookmark inside a book he had lent to his friend, Anthon Van Rappard, in 1883. It is believed to be one of his earliest sketches, dating back to 1881 when he was living in his parents' village and sketching the local peasants. See the sketch!
Underwater Relic
An Israeli scuba diver has discovered a 900-year-old sword off the Mediterranean coast. The three-foot-long sword dates back to the time of the Crusaders and was found with pieces of pottery and anchors made of stone and metal. Read: Scuba Diver Finds 900-Year-Old Crusader Sword.
Evidence of the Destruction of Sodom
Archaeologists have discovered evidence that a meteor may have destroyed the city of Sodom around 1650 BC. The ancient city of Tall el-Hammam is believed to be the former Sodom, and shows effects of sudden impact by a force with intense heat. The ruins and artifacts are also covered in salt. Read: A Massive Meteor May Have Destroyed The Biblical City Of Sodom.
Savings
More than 6,000 ancient coins were found during a renovation project at a farm in Austria. The coins were wrapped in cloth inside a clay pot and hidden in the foundation of a farmhouse for over five centuries. The coins date back to the 15th century. Read: Priceless cache of 6,000 ancient coins found under farm.
---
Fall 2021
AROUND THE WORLD
SCUBA the Mediterranean:
On the Bookshelf
---
Summer 2021
AROUND THE WORLD
Current Events
---
Spring 2021
Good Soil Study: Outlook
Moving, Or Know Someone Who Is?
Favorite Destination States in 2020 – According to UHAUL if there is a more reliable way to determine which states are actually the most popular, we aren't sure what it would be. Congratulations, Tennessee.
Woolly Rhino Discovery
Canada: Canadian church elders response after police criminally charge them forholding services in defiance of lockdowns. Read their letter in the articles below.
This quote was presented in a letter to Canadian authorities by a group of pastors criminally charged for meeting with their churches:
Of all tyrannies, a tyranny sincerely exercised for the good of its victims may be the most oppressive. It would be better to live under robber barons than under omnipotent moral busybodies. The robber baron's cruelty may sometimes sleep, his cupidity may at some point be satiated; but those who torment us for our own good will torment us without end for they do so with the approval of their own conscience. – C.S. Lewis
Nevada
Virginia
New York: The Supreme Court Rules in Favor of Freedom of Worship
United Kingdom: Cambridge University Votes to Protect Freedom of Speech
Unintended Consequences
News Worth Repeating
Newsweek: An article in Newsweek addresses the mounting attack against Christians, and Christian values, running rampant in the public square.